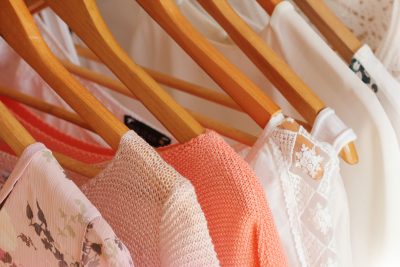 Spring is here in Pittsburgh, so it is time to clean out your closet! Most likely, there are some things in there that you do not wear and have not worn for many years, but you are holding on to them for reasons you cannot explain. If this sounds like your situation, it may be time to get rid of those things and spruce up your closet a bit. Here are some things you should consider getting rid of in your closet.
Things that are worn down and cannot be repaired – Do you have a favorite pair of boots that you wore for the entire winter, but have holes in the toes from wearing them so much? Get rid of them! Items of clothing or shoes that have visible damage to them that cannot be repaired should be taken out of your closet and donated if possible.
Bridesmaid dresses – This is one that many people have issues parting with, and it could be due to the sentimental value or because they spent a lot of money on it. If there are a few bridesmaids' dresses hanging around in your closet area that have not been worn again, there are plenty of organizations you can donate them to for someone else to use.
Have you cleared out your closet of things that you do not wear and are looking for a unique way to organize the stuff that is left? Our team at JG Drywall & Insulation Co. and Closet Pro can help with our Pittsburgh custom closet installation services. For more information on how we can take your closet to the next level, give us a call at (412) 279-7802 today!