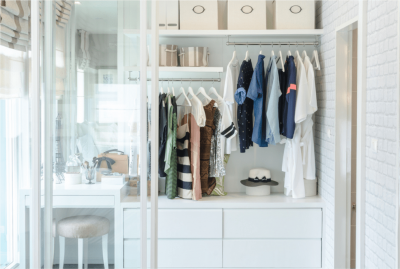 If you're thinking of ways to increase your home's value before you put it on the market, don't just focus on kitchens and bathrooms. Updated, custom closets in Pittsburgh help add additional storage to a living space making it more usable and more appealing to potential buyers. Here are some good reasons why custom closets can make a home more desirable to home buyers.
Closets Make a Home Move-In Ready
Unless someone is shopping for a "fixer-upper," most modern home buyers want to purchase a move-in-ready home. Smaller features can effectively show that the home received plenty of TLC and attention. When a buyer opens a closet door and sees a professional organizing system, creating custom closets, they know that the home has been well maintained, thus, making it seem more valuable in their minds.
A High Return on Investment
When you invest in custom closets, you'll likely get almost all of your investment back when selling your home. Custom closets help sell homes, and they can mean the difference between your home sitting on the market or selling quickly. You will be able to enjoy the functionality of the closets while you live in your home, and then you'll also enjoy the financial benefit when you're ready to sell.